University Assistant with Doctorate, University of Graz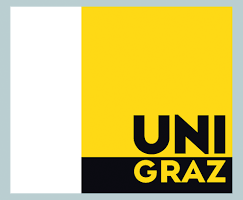 The Institute of Translation Studies at the Faculty of Arts and Humanities is looking for a
University Assistant with Doctorate
(40 hours a week; fixed-term employment for the period of 6 years; position to be filled as of October 12th 2020)
Your duties
Independent research and scientific collaboration in the research area "Translation and cooperation in times of technocapitalism"
Possibility to write an empirically-based postdoctoral thesis (habilitation) with a focus on translation technology and (digital) translation didactics
Preparation of a structured overview of new developments and innovations in translation technology and digital translation didactics
Publications in scientific journals and/or other forms of knowledge transfer (dissemination of knowledge)
Assistance in the acquisition of external funding
Contribution to existing and new research projects
Participation in and co-organisation of workshops, symposia and conferences
Teaching of courses, among others in the field of translation technology
Student support
Administration related to research and teaching
Your profile
Doctorate in translation studies with a reference to translation technology and/or (digital) translation didactics
Excellent knowledge of the theories and methods of translation studies
Comprehensive theoretical and practical knowledge of (new) translation technologies
Familiarity with didactic approaches and methods in translation studies, preferably in relation to (new) translation technologies
International experience and (preferably international) publications
Experience in applying for external funding is desired
Experience in organising academic events
Experience in teaching translation studies courses
Openness to tread new paths in (digital) translation didactics
Very good computer skills, preferably with a background in language technology, computational linguistics or computer science
Very good knowledge of German and English and good knowledge of at least one other language taught at the institute
Taking pleasure in research, teaching and student support
Intercultural competence
Communication, organisational and above all teamwork skills
Commitment, personal initiative and proactive action
Reliability, resilience and flexibility
Our offer
Classification
Salary scheme of the Universitäten-KV (University Collective Agreement): B1
Minimum salary
The minimum salary as stated in the collective agreement and according to the classification scheme is EUR 3889.50 gross/month. This minimum salary may be higher due to previous employment periods eligible for inclusion and other earnings and remunerations.
We offer you a job with a lot of responsibility and variety. You can expect an enjoyable work climate, flexible work hours and numerous possibilities for further education and personal development. Take advantage of the chance to enter into a challenging work environment full of team spirit and enthusiasm for your job.
Application Deadline: September 9th 2020
Reference Number: MB/229/99 ex 2019/20
The University of Graz strives to increase the proportion of women in particular in management and faculty positions and therefore encourages qualified women to apply.
Especially with regard to academic staff, we welcome applications from persons with disabilities who meet the requirements of the advertised position.
If you are interested, please submit your application documents before the stated deadline to the following email address:
Make sure to indicate the reference number on your application!
Please provide the following documents (in English or German):
concept for a habilitation project related to Digital Translation Didactics and Translation Technology (2-3 pages)
letter of motivation
academic curriculum vitae
copies of university degree certificates
Further information on the research area is available under:
https://homepage.uni-graz.at/de/stefan.baumgarten/
For any further enquiries, please contact Prof Stefan Baumgarten: