Research
I am currently Principal Investigator on a four-year AHRC-funded project, Genealogies of Knowledge: The Evolution and Contestation of Concepts across Time and Space.
My most recent, concluded research involved examining the use of translation, specifically subtitling, by various activist groups connected with the Egyptian Revolution. The project was funded by the Arts and Humanities Research Council. It concluded with an international conference held in Cairo in March 2015, The Only Thing Worth Globalizing Is Disssent – Translation and the Many Languages of Resistance, and an article published in The Translator in April 2016.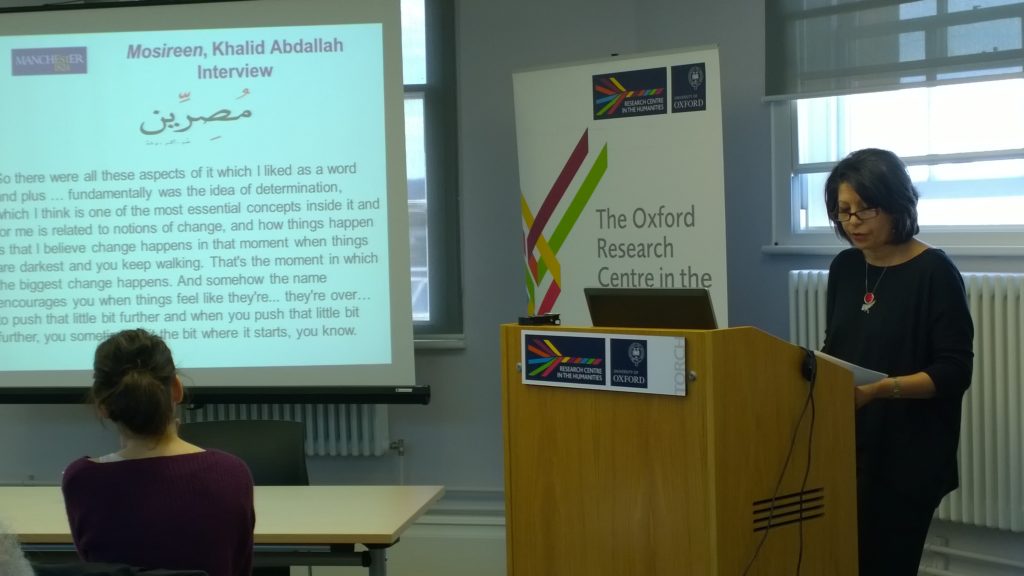 A brief summary of the concluded project can be accessed on the website of the Centre for Translation & Intercultural Studies at the University of Manchester. See also the summary on the Arts and Humanities Research Council website. The project builds on and extends my earlier work on the role of translation and interpreting in protest movements, and more broadly in mediating political conflict. Relevant publications include the following:
Baker, Mona (2013) 'Translation as an Alternative Space for Political Action', Social Movement Studies: Journal of Social, Cultural and Political Protest 12(1) : 23-47.
Baker, Mona (2010) 'Translation and Activism: Emerging Patterns of Narrative Community', in Maria Tymoczko (ed.) Translation, Resistance, Activism, Amherst and Boston: University of Massachusetts Press, 23-41.
Baker, Mona (2009) 'Resisting State Terror : Theorizing Communities of Activist Translators and Interpreters', in Esperanza Bielsa and Christopher W. Hughes (eds) Globalisation, Political Violence and Translation,  Basingstoke, Hampshire: Palgrave Macmillan, 222-242.
Also of relevance and connected to this specific project:
And on translation/interpreting and conflict: