Faber signs remarkable debut: The City Always Wins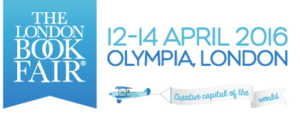 Faber  |  
Faber signs a remarkable debut The City Always Wins amidst major rights excitement at the London Book Fair
Faber is delighted to announce an extraordinary and important first novel by Omar Robert Hamilton. David Godwin sold Lee Brackstone World Rights excluding US. The novel is scheduled for publication in Spring 2017.
The City Always Wins is a remarkable novel from the psychological heart of a revolution. From the communal highs of pitched night battles against the police in Cairo to the solitary lows of defeated exile in New York, Omar Robert Hamilton's debut is a unique immersion into one of the key chapters of the 21st century. Arrestingly visual, intensely lyrical, uncompromisingly political, The City Always Wins is a novel not just about Egypt's revolution but about a global generation that tried to change the world. 
Lee Brackstone, Creative Director said:
'The City Always Wins is a powerful account of idealism and revolutionary hope turned to ashes. It is hugely intelligent and ambitious and it should become the defining work of fiction about this extraordinary moment in recent history.'
The novel has already generated significant rights interest. Lizzie Bishop  at Faber has sold Dutch rights to Hollands Diep, French rights to Gallimard, Italian rights to Guanda, and Spanish rights to Sexto Piso prior to the London Book Fair.
Omar Robert Hamilton is an award-winning filmmaker and writer. Based between Cairo and New York, he has written for the Guardian, the London Review of Books and Guernica. He co-founded the Mosireen media collective in Cairo and the Palestine Festival of Literature. This is his debut novel.