Ethics and Morality: Chapter 8 of In Other Words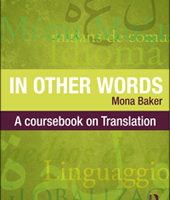 Chapter 8 of the second edition of In Other Words: A Coursebook on Translation, by Mona Baker, is available as free access material, courtesy of Routledge.
Download Ethics and Morality In Other Words.
To access online resources accompanying the book, go to http://cw.routledge.com/textbooks/baker/.