University Lecturer in Arabic Language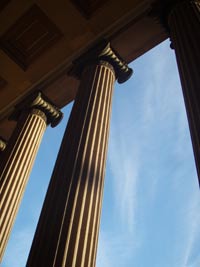 The University of Oslo
Department of Culture Studies and Oriental Languages

Job Description
A full time position as University Lecturer in Arabic at the Department of Culture Studies and Oriental Languages is available from 15th of August 2015
The position as University Lecturer is a teaching position without research duties. A part of the position (25 percent) is, however, set aside for professional and academic development and administrative work.
The holder of this position will be one of two University Lecturers teaching Arabic language in cooperation with other faculty members. She/he will teach Arab courses at BA level (standard Arabic and Egyptian Arabic) and will be responsible for examinations. Teaching includes practical language (grammar, pronunciation, vocabulary etc.), as well as exercises and testing. Preparation of course materials and glossaries is also part of the duties.
Requirements
Applicants should have successfully completed a Master's degree
Applicants should have pedagogical education in teaching Arabic as a foreign language or documented equivalent qualifications
Applicants should be a native speaker of Arabic or have near native competence in Arabic
Applicants should be able to teach in a Scandinavian language or in English (On the appointment of a candidate who is not fluent in Norwegian, Swedish or Danish, the appointee will be expected within a two-year period to learn sufficient Norwegian to be able to participate actively in all functions the position may involve)
Solid communication skills will also be required
Requested Qualifications and Personal Skills 
Teaching experience, preferably from teaching Arabic as foreign language
Experience from internet based teaching/flexible learning
Experience from producing course materials
Good teamwork skills
Motivation for the post
We offer
Salary based on salary level 48-57 (416 200 – 482 800 NOK) depending on level of expertise
A stimulating working environment
Attractive welfare arrangements
Submissions
Applicants must submit the following attachments with the electronic application:
Letter of application describing qualifications
Curriculum Vitae
List of publications
Further information
As a general rule an interview and a trial lecture will be part of the assessment process.
See also Regulations concerning appointment and promotion to teaching and research posts.
The University of Oslo has an agreement for all employees, aiming to secure rights to research results a.o.
The University of Oslo aims to achieve a balanced gender composition in the workforce and to recruit people with ethnic minority backgrounds.
Application deadline:
16 March 2015
Expected Start Date:
15 August 2015
Reference number:
2015/1550