Conflicted Bodies: Corp_Real International Symposium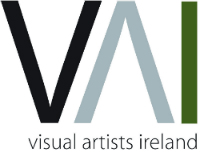 @ Galway Dance Days Festival 2015
March 27-29 2015
NUI Galway & locations in Galway 
CONFLICTED BODIES 
Call for Submissions
What is the impact on the body (and dance/performance) of living in conflict environments? What impact can dance/performance have in changing such circumstances?  Art about, of and against conflict has always existed, but it is only recently that recognition has been given to the particular significance of movement, and dance, in foregrounding the body as the locus of instigation, experience and resolution of conflict.
Cultural conflicts appear to have greatly increased across the globe in the past 25 years, and conflict is more likely to break out where there are cultural divides.[1] In situations of cultural conflict and inequality, performing bodies have great import in making visible the ignored and denied, in contradicting dominant narratives, and empowering self-determinism. Witness the uses of creative movement as a means of political engagement, such as the 2012 Flamenco Flash mobs protesting in Spanish banks, and Erdem Gundüz's 2013 Standing Man protests in Turkey.
It is interesting to note that recent contemporary dance and performance art initiatives continue in the Middle East despite conflict and include international festivals and platforms such as Transdance Festival, Cairo, Bipod International Festival of Dance, Beirut, Ramallah Festival, Palestine to name but a few. In addition, many artists directly engage with socio-political conditions, and focus on gender experience and visibility. The multi-disciplinary artist Rima Najdi's alter ego Madame Bomba, for example, wanders Beirut dressed as a suicide bomber, and the Syrian artist Noura Murad's Leish Troupe's Identity Project examines gender-specific codes, rituals and attitudes in developing a theory of the Arab body and identity, while in My Paradoxical Knives (2011), the Iranian artist Ali Moini spins his near-naked knife-draped body close to his audience.
In many jurisdictions where conflict exists, participative dance projects aim to address trauma, and return to citizens a sense of identity and empowerment. Dance and body-based performances address questions of social justice, social transformation, conflict resolution and trauma healing. Research in different fields, including neuroscience, philosophy, conflict resolution, and dance movement therapy, are increasing understanding of the role of the body, and of embodied creative practices in conflict situations. For example, the four-year "Dancing at the Crossroads" conflict transformation and dance project examined embodied praxis within conflict resolution, highlighting 'our bodies as paramount in both the origin and transformation of all conflict', and arguing that creative movement, with its focus on relationality, receptivity and empathy, makes an important contribution to conflict resolution.[2]
If conflict causes a state of disconnection from the body, and embodied artistic practice can address this bodily disempowerment and offer the potential for creative resolution, in what way are artists using this refined knowledge? How do artists evaluate, justify and disseminate their socio-politically engaged work? What goals do artists express and how do they assess them?  In what ways can body-based transformational art be foregrounded?
What conflict lies within the creative practice itself, and between practitioners? Exploitative and dangerous working conditions are not uncommon.[3]  Helena Waldmann's 2014 work Made in Bangladesh, for example, draws attention to the similarities between the precarious living conditions of dancers and garment workers.[4] If artistic works are made in such conditions of inequality, how does this affect aesthetics of conflict, equality, identity and peace?
We welcome submissions from scholars and practitioners with a focus on body-based enquiry that engage with, but are not limited to
·                dance as embodied conflict resolution
·                the body and censorship
·                dance, the body and neuroscience
·                dance, the body and conflict resolution
·                conflict in the conditions of artistic creation
·                interpersonal and intercultural conflict
·                body-based inquiries into conflict and justice
·                making art with traumatised communities
·                work that actively aspires to transform political and social conditions
·                corporeal experiences in different cultures
We are committed to providing a supportive forum in which to share knowledge and experiences, and to question, reveal and discuss problems and challenges. We are interested in engaging with artists and researchers who foreground the body and movement in their work. As in previous years our focus is on trans-disciplinary research and we are keen to encourage artistic and scholarly exchange in disciplines related to performance, dance, film and the visual arts, and in fields including but not limited to politics, sociology, neuroscience, dance/movement therapy and conflict resolution. We are open to different and experimental formats of engagement, within time and space constraints. Paper contributions should be a maximum of 20 minutes, and other formats up to a maximum of 30 minutes.
To make a proposal please send:
·                the title of your contribution
·                a 250-300 word abstract (including brief description of the questions, concepts and topics you wish to explore and how)
·                a short biography
·                images and weblinks, if relevant
·                AV and/or space requirements
·                date/time availability
 to the symposium curators at corp.realgdd@gmail.com by Friday 6th February 2014
Corp_Real is part of the Galway Dance Days Festival (curator Ríonach Ní Néill), and symposium participants will have the opportunity to engage in the festival programme, including
Performances by Compagnie Nacera Belaza (Algeria/France), Cactus Performance Art Collective (Brazil/Greece/Palestine) & others
Workshops, including members of El Funoun Dance Company (Palestine), and somatic psychotherapist/dance artist Bernadette Divilly (Ireland)
Dance film screenings
Presentations, including Mags Byrne (DU Dance, Northern Ireland), Irish Modern Dance Theatre & The Centre for Care of Torture Survivors
Symposium curators
Dr Ríonach Ní Neill (Galway Dance Artist in Residence)
Dr Finola Cronin (University College Dublin)
Dr Aoife McGrath (Queen's University Belfast)
Corp_Real International Symposium & Galway Dance Days are funded through the Galway Dancer in Residence programme, supported by
The Arts Council, Galway County Council, Galway City Council, Town Hall Theatre, Ealaín na Gaeltachta, Galway Arts Centre, 126 Artist-Run Gallery, & National University of Ireland Galway, affiliated with the Ómós Áite: Space/Place Research Network, Centre for Irish Studies, NUI Galway
References
Aurel Croissant et al, (2009), Kultur und Konflikt in globaler Perspektive: Die kulturellen Dimensionen des Konfliktgeschehens 1945 – 2007, Heildelberg: Bertelsmann Stiftung (Hrsg.)
Emily Beausoleil & Michelle LeBaron, (2013), 'What Moves Us: Dance and Neuroscience Implications for Conflict Approaches', in Conflict Resolution Quarterly, (Vol. 31, No. 2), pp 133-158.
Andrew Floyer Acland, Carrie L MacLeod, Michelle Lebaron, (2014), The Choreography of Resolution: Conflict, Movement, and Neuroscience, Chicago: American Bar Association.
Beausoleil, E. (2014), 'Only They Breathe': Identity, Agency and the Dancing Body Politic',  Constellations (Vol. 21), pp.111–133.
Naomi M. Jackson (ed.), (2004), Right to Dance: Dancing for Rights, Banff: Banff Centre Press.
Susan Leigh Foster, (2003), 'Choreographies of Protest', Theatre Journal (Vol.55, No.3), pp.395-412.
Nicholas Rowe, (2009), Raising Dust, a Cultural History of Dance in Palestine, London: IB Tauris.
Nicholas Rowe, Maya Hijazi, (2003), Art, During Siege: Performing Arts Workshops in Traumatised Communities, Palestine: Popular Art Centre and British Council
Naomi Jackson & Toni Shapiro-Phim, (2010), Dance, Human Rights, and Social Justice: Dignity in Motion, Lanham, MD: Scarecrow Press.
---